What We feed our Pup Matters, too.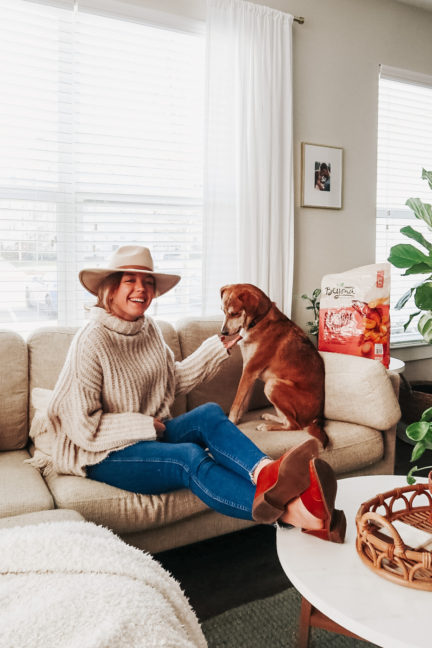 Living a wildly wholesome life means striving to not only feel my best but to also support my loved ones to living a healthy life! I love sharing nutritious food and wellness tips with my family, friends, and even with our pup, Leo!
Leo has essentially become our adopted child and I am totally that dog mom that will pull out photos of him to show to friends while on a lunch date…when they didn't even really ask hahah. Needless to say, I want the best for him!
Our pets depend on us to ensure that they live a healthy life and that includes providing them with the best nutrition! Finding food that is made with healthy ingredients for dogs is not the easiest task. Unfortunately, many dog foods on the market do not contain real ingredients that nourish our pups.
That is why we love Beyond Pet food because every ingredient in their blends are real and traceable to where they came from! Right now, Leo is really into their superfood blend that is made with salmon, egg, and pumpkin. He loves the taste and I love that the ingredients are the real deal. The best part is that salmon is the first ingredient-which means it is the most abundant ingredient in the blend!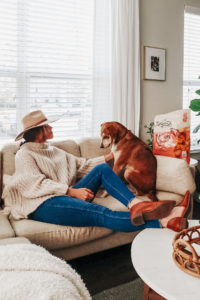 Salmon is not only incredible for us humans, but also for dogs! It provides those beautifying fatty acids that support a healthy coat and skin. The omega3 fatty acids found in salmon are anti-inflammatory and support many things including heart health and healthy joints. I also love that this superfood blend contains pumpkin and egg because those are also amazing for dogs! Egg provides protein, zinc, iodine, and more. Pumpkin is filled with vitamin A to support eye health.
Beyond has other blends that focus on providing the best nutrition for dogs. Texas beef, Alaskan Cod, Wild Turkey and Lentil, and Pacific Northwest Hake are just some of the nutritious blends they offer! Tell me, have you ever really thought about the food you give your pet? We have noticed the biggest difference in Leo's energy levels when he is provided with nutritious food!
Thank you Beyond for sponsoring this post. As always, all thoughts and opinions are my own!
---