Vegan Butternut Squash Mac and Cheese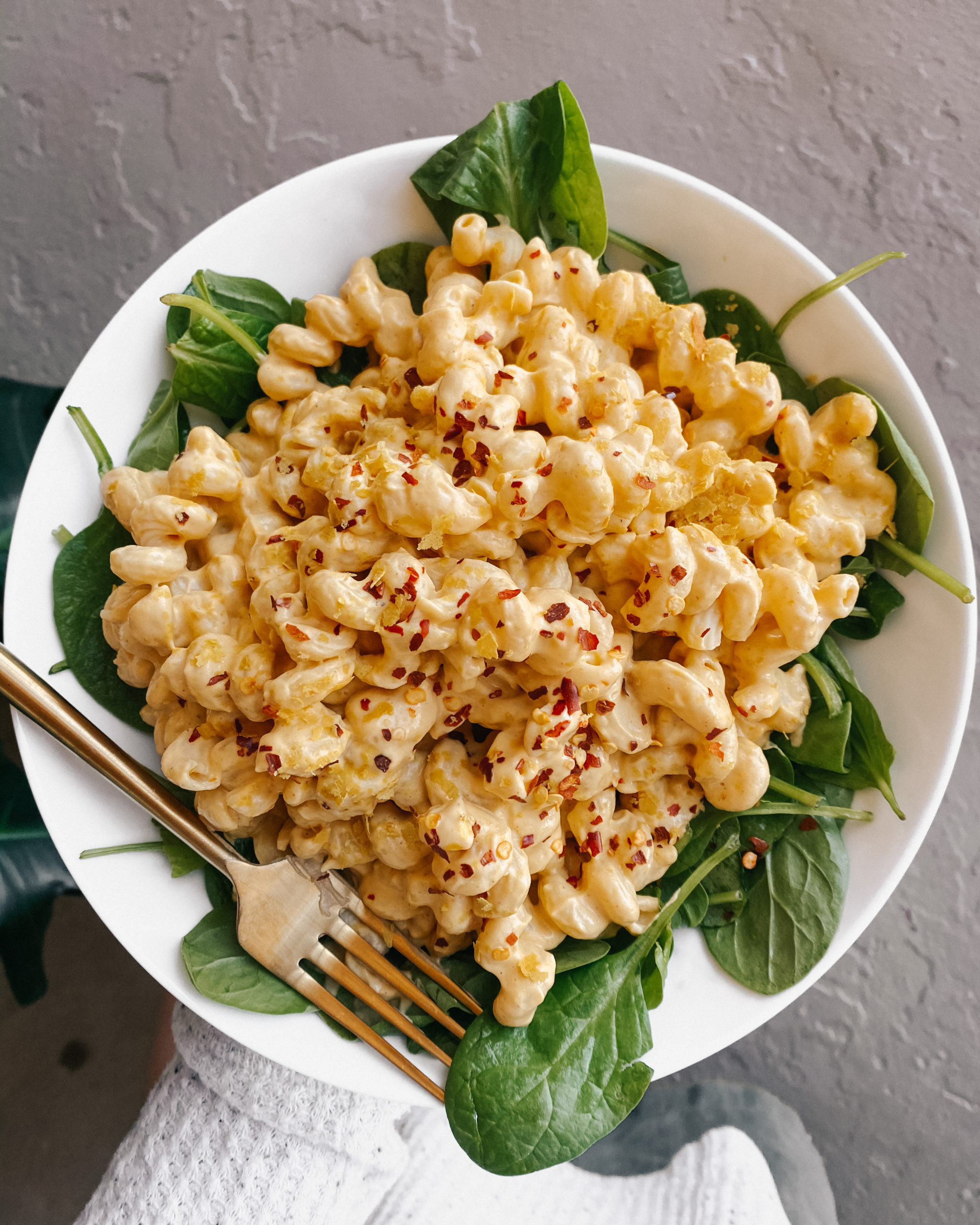 This dairy free Mac and cheese is what pasta dreams are made of! Healthy comfort food? yep! There is a good reason why this pasta went VIRAL when I shared it on IG reels. Full recipe below!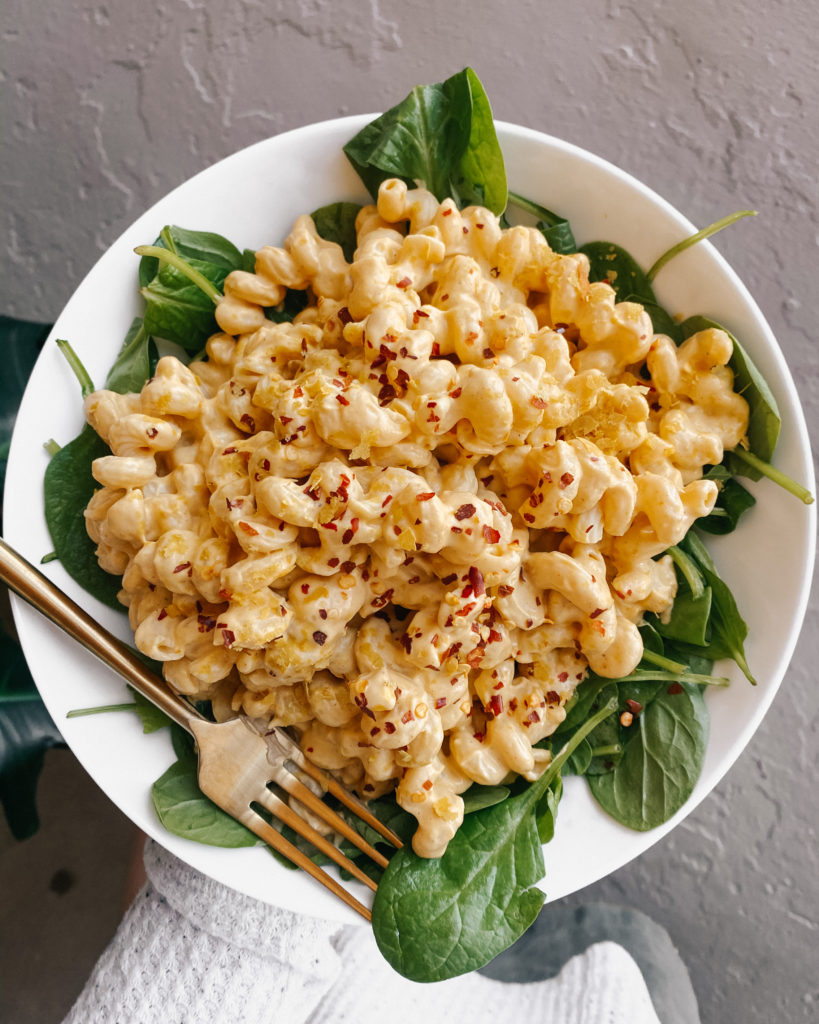 INGREDIENTS:
1 cup of steamed or roasted butternut squash
1 cup cashews (soaked in hot water for 10 minutes then drained)
2/3 cup water (adjust depending on how creamy you want it)
1-2 tbs olive oil
3 tbs nutritional yeast
1/2 tsp paprika
1 tsp garlic powder
1/2 tsp onion powder
salt and pepper to taste

DIRECTIONS:
blend all the ingredients together in a high speed blender until creamy. pour over noodles + devour!
---