Okay, so I know that there are probably a million "best chocolate chip cookie" recipes out in the world and you are thinking that I am a bit over my head. But, in the chocolate chip cookie category of being dairy free, gluten free, grain free, refined sugar free, and vegan these are the BEST.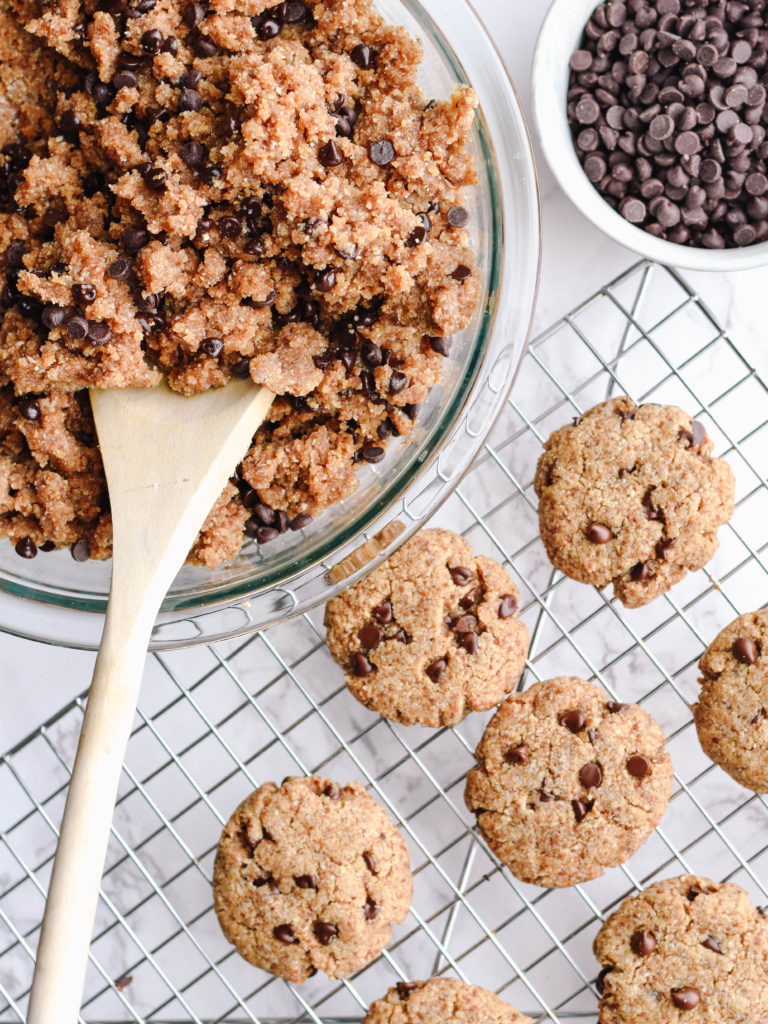 I developed this recipe because 1) chocolate chip cookies are my love language and 2) because I could not find any df/gf recipes that didn't use coconut flour. I personally am not a fan of coconut flour and the texture it gives to baked goods.
I have made these cookies for so many friends and the look on their face after their first bite is one of pure shock. Shocked that a "healthy" cookie can taste so moist, chewy, and straight delicious. My fiancé asks me to make them for him every week because he loves them so much. This has been great because it has allowed me to really test the recipe over and over to make sure that it is perfect!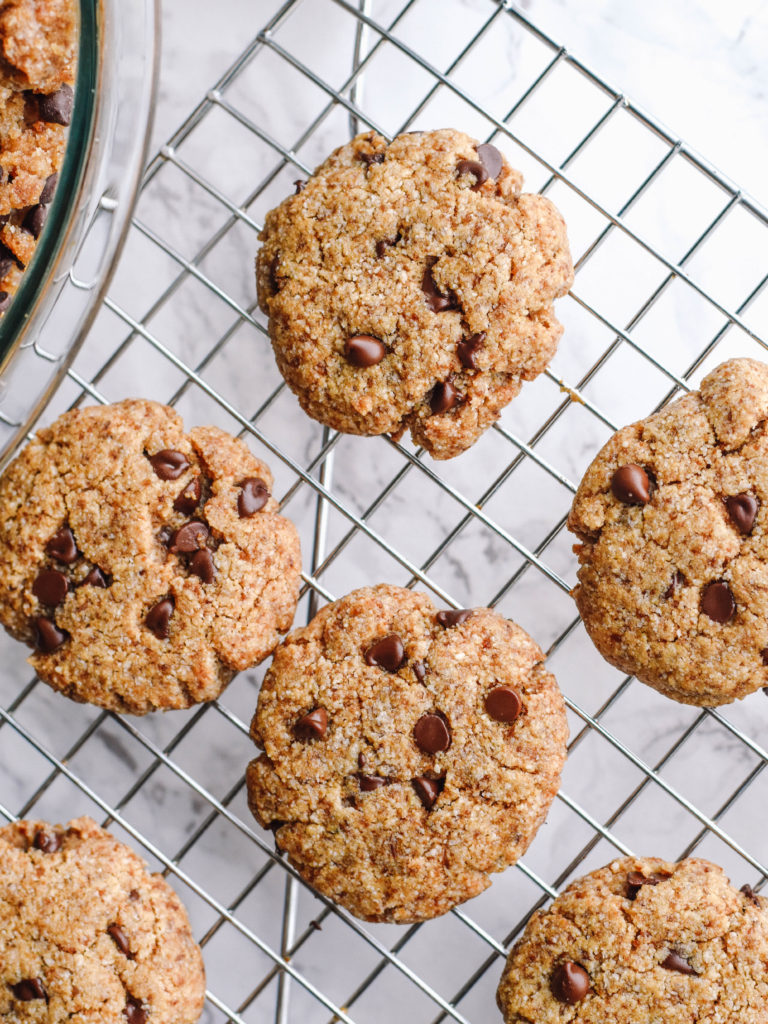 This recipe is best made with blanched almond flour (the very fine light colored kind). I like Bob's Red Mill brand or Trader Joe's brand for this. I have not tried this recipe with any other flour so substitute with caution. They can also be made with a real egg or a flax egg and I have to say that I actually prefer the flax egg option best.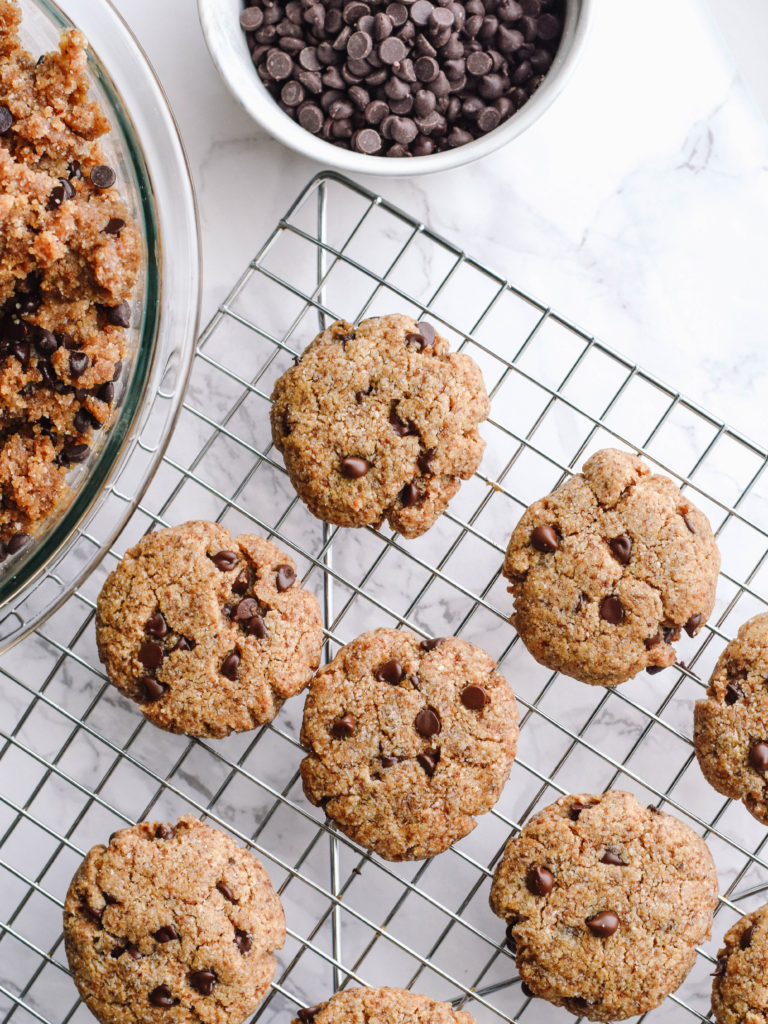 For chocolate chips, I love Enjoy Life mini chips. These do have some sugar in them so if you want to be completely refined sugar free you can chop up a sugar free chocolate bar!
Ingredients:
*makes 1 dozen cookies
1 1/2 cup almond flour
1/2 tsp baking soda
1 pinch salt
1 egg or flax egg (1 Tbs. ground flax + 2.5 Tbs. water)
1/4 cup melted and cooled coconut oil
1 tsp. vanilla extract
1/2 cup coconut sugar
1/3 cup dairy free chocolate chips
Directions:
Preheat oven to 350 degrees Fahrenheit and line a baking sheet with parchment paper or a silicon baking mat.
If making them vegan, prepare the flax egg mixture and let it sit.
In a medium bowl. add in the almond flour, salt, and baking soda. Whisk together.
In a separate bowl, combine the coconut sugar, egg or flax egg, coconut oil, and vanilla extract.
Add the wet ingredients to the dry ingredients and fold all together.
Pour in the chocolate chips and mix.
Form tablespoon sized balls of the dough and place on the prepared baking sheet. Repeat until all the dough has been used.
Bake in the preheated oven for 10-12 minutes. I prefer 10 min to keep them a bit more soft.
Let cool and then enjoy!